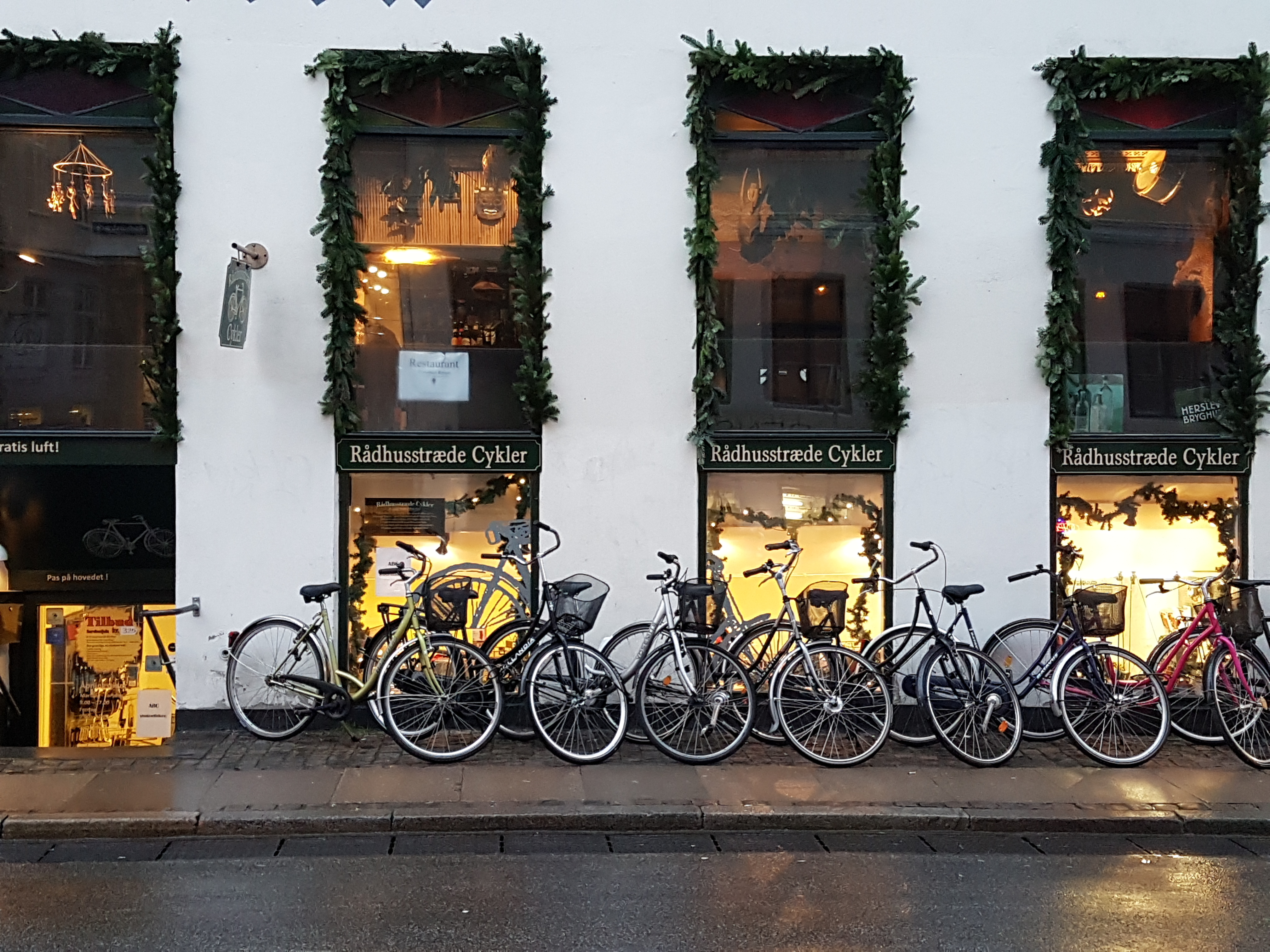 ABC STUDENT BIKES WELCOMES YOU IN COPENHAGEN
Why it is a must to rent a bike in Copenhagen:
Copenhagen is a city where most people prefer biking to taking cars and public transportation because it is easier, faster and cheaper to reach all destinations in town.
The average price for renting a bicycle in Copenhagen is DKK 100-, ($16) per day.
We at ABC Student Bikes have an agreement with DIS, so we only charge DKK 8-, ($1.20) per day.
For ease and efficiency, we recommend that you rent your bicycle online in advance. It will then only take 5 minutes of your time when you come to pick it up. Preordering will also give you first priority and guarantees you a bicycle when you arrive in Copenhagen.
All of our bikes are fully serviced and include lights, a basket, a lock, and insurance. The insurance covers a stolen bike with a replacement.
You will have access to free repairs of all mechanics during the semester. We fix it right away in opening hours, meaning it is almost always a same day return, if not immediate.
Important bonus: We give your family and friends free bike loans when visiting you. (Note: offer only valid in combination with semester rental of a bicycle and DIS credentials/enrollment).
ABC Student Bikes is part of Rådhusstræde Cykler which specializes in repairing customers' bikes (including DIS employees) and renting out bikes for DIS students in Copenhagen. In partnership with Københavns Cykelbørs we have a total of 900 bicycles. For ethical reasons, we do not sell personal data like other rental companies.
We are located only 1 minute from the DIS campus.
For CBS, DTU and other non-DIS students a deposit is required when picking up the bicycle; the deposit will be returned after the rental ends. » Click here to order a bike
«