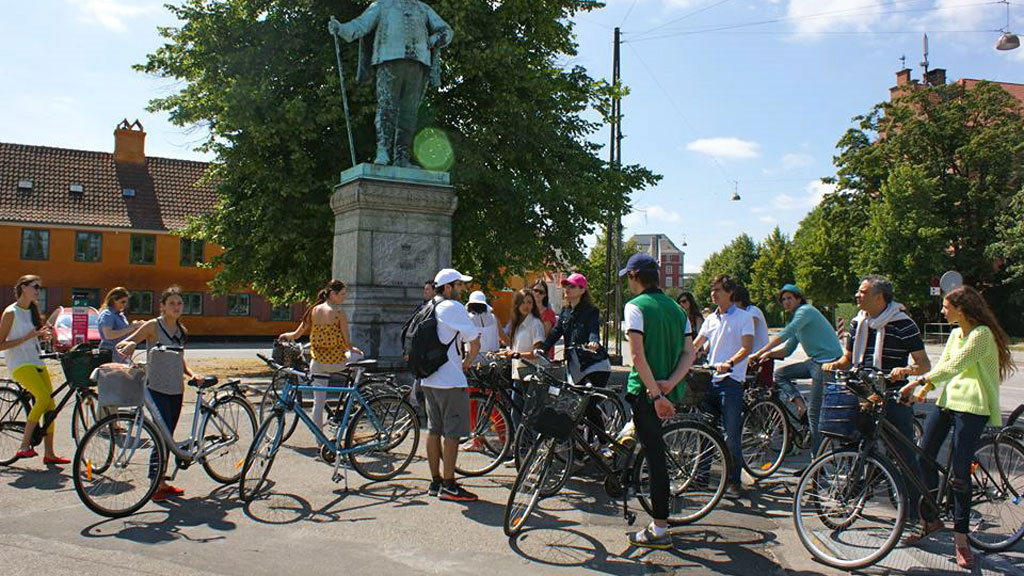 ABC STUDENT BIKES WELCOME YOU IN COPENHAGEN
Why it is a must to rent a bike in Copenhagen.
Copenhagen is a city where most people prefer biking to cars and public transportations, because it is easier, faster and cheaper to reach all destinations in town.
The average price for renting a bike in Copenhagen is Dkk 100,- ($16) per day.
We at ABC Student Bikes have an agreement with DIS, so we only charge DKK 12,- ($2) per day.
We recommend that you rent your bike online in advance, this will make it easier and only cost 5 minutes of your time, when you pick it up.
Sometimes there are 20 students waiting in line to get a bike, but when you have preordered your bike you will have first priority.
Another advantage of booking ahead of your stay is that you are guaranteed a bike when you arrive.
All our bikes are fully serviced and will include lights,basket, lock and insurance.
Free repairs of all mechanics during semester.
Furthermore, get free bikes for family visiting when you order online (max 1 week)
ABC Student Bikes is part of the Rådhusstræde Cykler which specialize in repairing customers bikes (Incl.DIS Employees ) and renting out bikes for DIS students in Copenhagen.
We are Located  – only 1 minute from DIS office.
For CBS, DTU and other students is a required deposit  when picking up the bike, the deposit will be returned after rental ends. » Click here to order a bike «